Student housing Utrecht
Are you looking for student housing in Utrecht? Look no further than: Kamernet. Student housing in Utrecht is scarce so if you're looking for something, it's better to start looking early.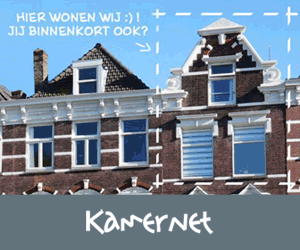 About Kamernet
Kamernet is one of the longest running agencies in the Netherlands providing students with the largest selection of accommodation for students. This is an ideal situation considering there is a shortage of housing available for students in Utrecht. Student housing Utrecht.
How it works?
Go ahead to Kamernet.nl and make an account there to search through their selection. There is a button to change the language of the site to English so make sure you do that. At the moment it's at the top right. If you would like to send a message to the one that posted the the accommodation, you will have to pay a small premium which will give you the unlimited capability of sending a message to the room poster.
Watch out for scammers!
Although most of the room posters are legitimate, always be weary for scammers. It is virtually impossible to keep scammers out 100%. Scammers can be identified based on the following:
The room poster is currently situated in a foreign country.
The poster asks for a deposit to secure the room before you're able to view it; possibly a couple of months rent.
They require you to make a deposit through Western Union, Moneygram or Airbnb. Beware of those who request rent to be paid through an anonymous money transfer provider.
The scammer asks that you continue your conversation through Skype or email instead of Kamernet.nl.
The scammer doesn't give you clear answers to your question.
What to do against scammers?
If you've been unlucky and have lost your money to a scammer, that's very unfortunate. There is little chance you'll be getting your money back anytime soon but on the other hand, you have gained valuable experience and can take that with you. Isn't that worth more than anything?